One Drive There are two types: - Consumer version / personal or individual. Anhy one with an email can get free or paid - One Drive for Business (ODfB). Provided to you through your organization's subscription to SharePoint Online in Office 365. There is no overlap between the two
https://onedrive.live.com/ https://tenantName-my.sharepoint.com
https://marimoconstruction.sharepoint.com/sites/marimo
Customize your Office 365 team site for file storage and sharing OneDrive for Business Or SharePoint Team Site? Which One Should I Use?
You don't plan to share them.

You plan to share files individually and with a limited scope or lifecycle.

You can't identify an existing team site where your document belongs, and you don't think the purpose of the document warrants creating a new one.
Signing In
Bookmark https://portal.office.com and use your bookmark for signing in. Go to https://office365.com and click the Sign in button
Syncing
Syncing (synchronizing) - seeing to it that data stored on the cloud (OneDrive/Team Site) and on the computer/ipad/phone (local copy) is the same.
Sync (Windows)
Sync (macOS - MacBook/Ipad)
If OneDrive is not installed, then open App Store, search for OneDrive and click on Get to install.
To verify whether OneDrive is installed, press command + spacebar and search for OneDrive. If OneDrive appears in the search results, then OneDrive is installed.
OneDrive Setup
Open OneDrive app.

If OneDrive setup screen does not appear, then proceed to …

Enter your work email and select Sign In

At the Office 365 prompt, enter your password and click Sign In

At the This is Your OneDrive Folder screen, click Next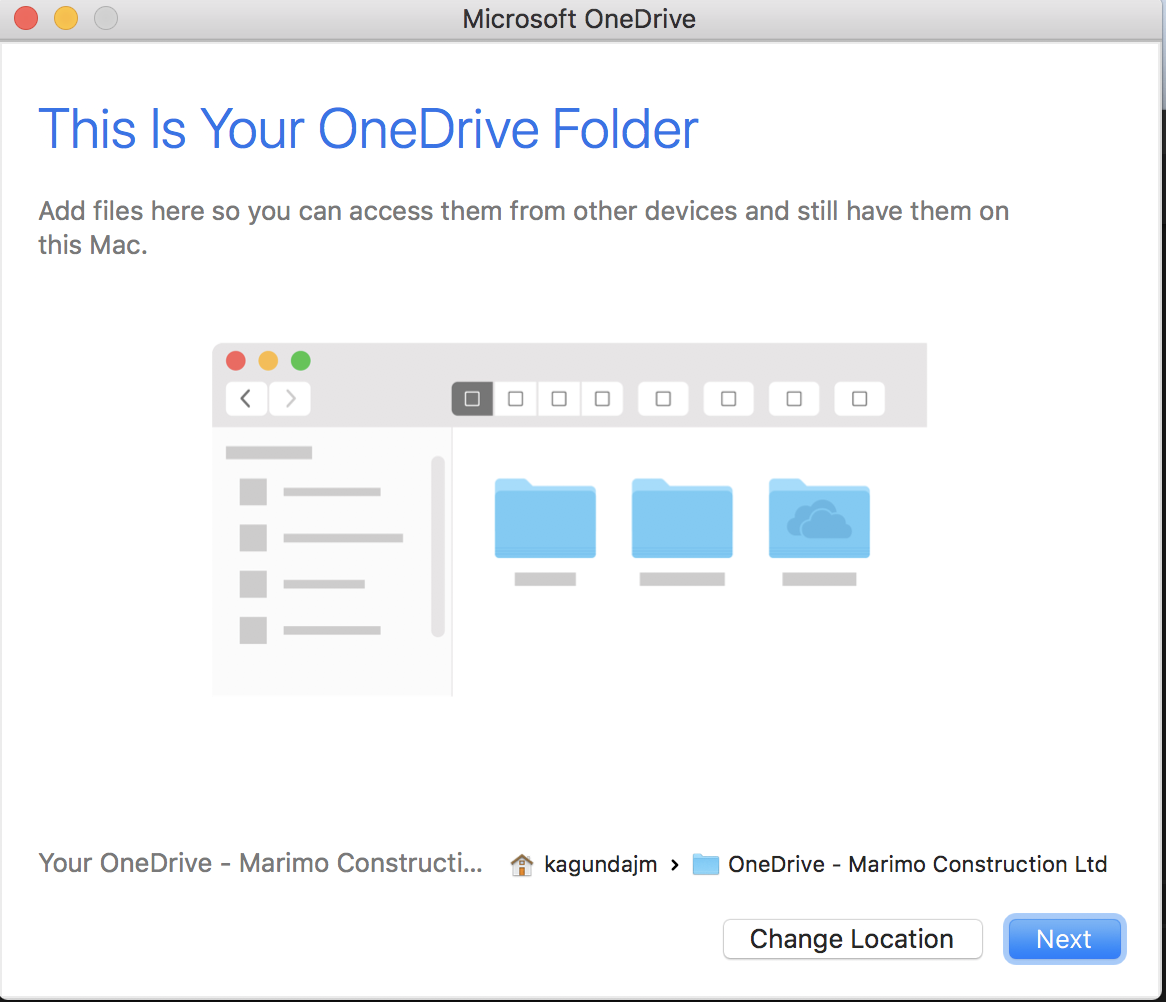 How to Sync OneDrive to Your Mac Sync files with the OneDrive sync client on Mac OS X
https://go.microsoft.com/fwlink/?linkid=823060
Stop Syncing (Windows)
Right click the OneDrive for Business icon in the Windows notification area at the bottom of your screen, and then click Stop syncing a folder…

Select the folder you want to stop syncing, and then click Stop syncing.

Click Yes to agree to permanently stop syncing the folder, and then click OK.
After you stop syncing a folder, you can delete the folder without affecting any online data.
Creating SharePoint Site Create a Small Business SharePoint Intranet How to Set up your Team Site in Office 365 for document storage & intranet Learn Sharepoint Step by Step ( Sharepoint tutorial) SharePoint Beginner Training for End Users SharePoint 2016 Tutorial - Create Sites, Lists and Libraries Setting Up a Document Management Site in Just 10 Minutes with SharePoint and Office 365 SharePoint tutorial: Navigating in a team site | lynda.com Build your Intranet in just 60 minutes on Office 365 (SharePoint Online)
Sync Team Site Office 365 How to series: Sync a team site library to your computer Syncing your SharePoint site to Windows Explorer
Understanding Permissions in SharePoint 2013 (Tutorial) SharePoint 2016 Tutorial - Site Access, Permissions and Security Understanding SharePoint Permission Levels Office 365 SharePoint Online Permissions SharePoint Online Team Site Securities Basics